Article
Petrotech 2014 - Greater Noida (IN)
Wednesday, 12 February 2014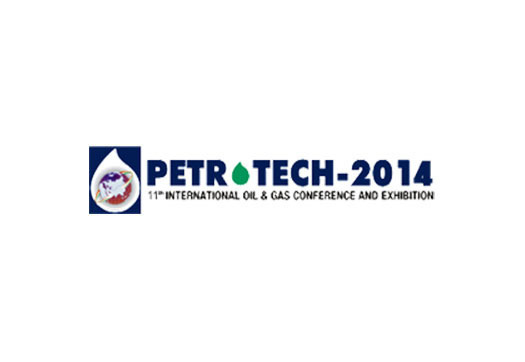 ITE Group is the official exhibition partner for the 11th Petrotech International Oil & Gas Exhibition and Conference which will take place on a new date: 12 – 15 January 2014. As requested, Petrotech has also moved to an improved venue – the India Expo Mart in Greater Noida, India.

Petrotech 2014 is Asia's largest biennial trade event which covers the entire upstream, midstream and downstream spectrum. It is organised under the aegis of the Ministry of Petroleum and Natural Gas, Government of India by the Petrotech Society and the Oil and Natural gas Corporation.

Key facts from Petrotech 2012
Exhibitors: 399
National groups: 9
Delegates: 3,940
Why invest in the Indian oil and gas market?
• India has 0.5% of the global oil and gas resources and 15% of the world's population
• Oil consumption is growing at approximately 4.1% per year and natural gas consumption at 68% per year
• India's refining capacity has grown by more than 20% over the last 5 years
• India is one of the world's least explored countries with a well density of 20 per 10000 km2 and there have been no major breakthroughs in the renewable energy sources, oil and natural gas fields
• India is the third largest oil consumer in Asia, with a consumption rate of 0.1 tonne per year per capital - the lowest in the region
• Of the 26 sedimentary basins, only eight have been explored to date
[img src="http://www.oilgas-events.com/images/PetrotechITE2_000.jpg" width="200" height="122">

By participating, you will benefit from:
• Networking with the industry experts who shape India's hydrocarbon market
• Build new business partnerships in one of the world's fast-developing market
• Sourcing new products and solutions suited to your business need
• Finding new suppliers and distributors from thousands of visitors in attendance
• Gain new clients and prospects before your competitions
• Plus much more
Key event areas:
The theme for Petrotech 2014 will be 'Vision 2030: The Emerging Global Energy Basket: Challenges and Opportunities'. Key areas that will be covered during the event include, but are not limited to:
• Petroleum technology
• Exploration, drilling, refining, production and processing
• Pipelines
• Transportation
• Petrochemicals
• Natural gas
• Petroleum trade
• LNG

• Economics
• Legal and human resource development
• Marketing, research and development
• Information technology
• Safety, health and environment
Visitor Profile
• Scientists
• Technologists
• Planners
• Policy-makers
• Management experts
• Entrepreneurs
• Plus many others